CITC and Radboud University start artificial intelligence challenge
February 16, 2022 – On February 15, CITC and Radboud University organized a live meeting to discuss mutual activities and interests in artificial intelligence (AI). It turned out to be a fruitful mini-symposium in which experts on both sides discussed multiple research initiatives.
Finding common ground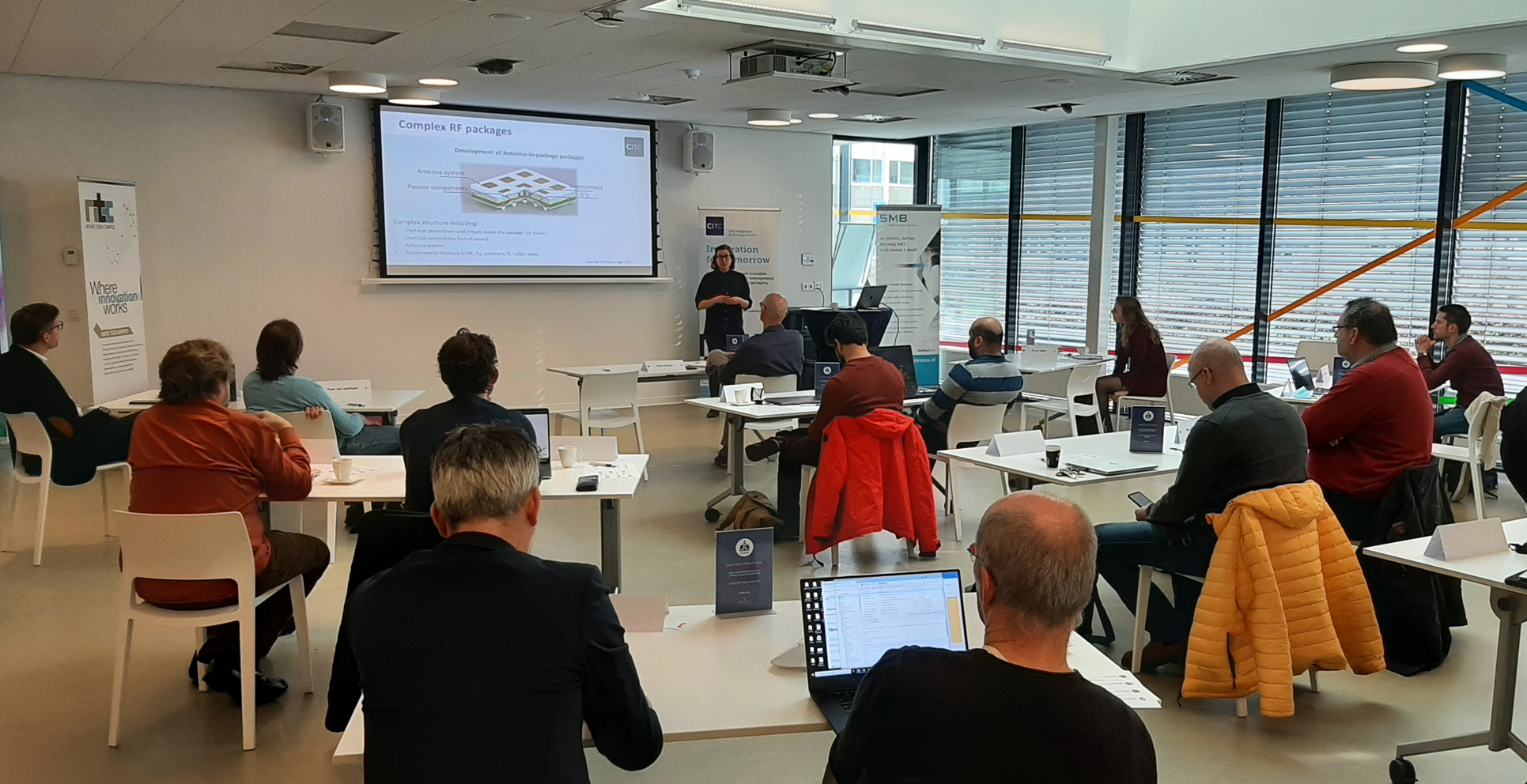 Collaboration is vitally important in innovation. To explore collaboration opportunities in AI, CITC researchers and program managers met a team of Radboud University experts from AI, Data Science, Chemical Science and Neuroscience. The purpose of the meeting was to see whether both parties could find a common ground where the challenges of CITC come together with the expertise in AI at Radboud University.
Successful first step
About twenty participants talked in lively discussions about multiple research initiatives. Some topics that deserve further exploration include detection of artifacts in chip packaging, optimization and simulation techniques for RF chip packaging and failure analysis. The development and use of artificial intelligence and advanced analytical techniques could be potential ways to address these challenges.
At the end of the meeting that took place at Novio Tech Campus, follow-up steps were defined to strengthen the collaboration. We look forward to the collaboration and consider this first step in the AI challenge a very successful one.