Enthusing the young: CITC guest teacher at Weekend School Arnhem
February 22, 2022 – Another job for a day for CITC's business development manager Marco Koelink. On February 20, he was a guest teacher at the Weekend School Arnhem, an initiative of the LeukOmteLeren Foundation. After last year's online guest lecture, he was now able to meet the students in person.
Many questions
Marco's lesson started with a presentation about chip packaging. He included some short clips about wire-bonding and discussed the ins and outs of a laboratory. The students (aged 9-10 years) were given the opportunity to ask questions and they made full use of it.
Laura Reuvers, first-year coordinator at the LeukOmteLeren Foundation, noticed how eager the students were. "The children indeed had many questions. Their curiosity was truly aroused! They wanted to know everything about how chip packages are made and they found it very interesting that chips include gold". However, that was not what intrigued them the most. Laura: "They were surprised to learn that the equipment that makes chips also contains chips".
Practical assignment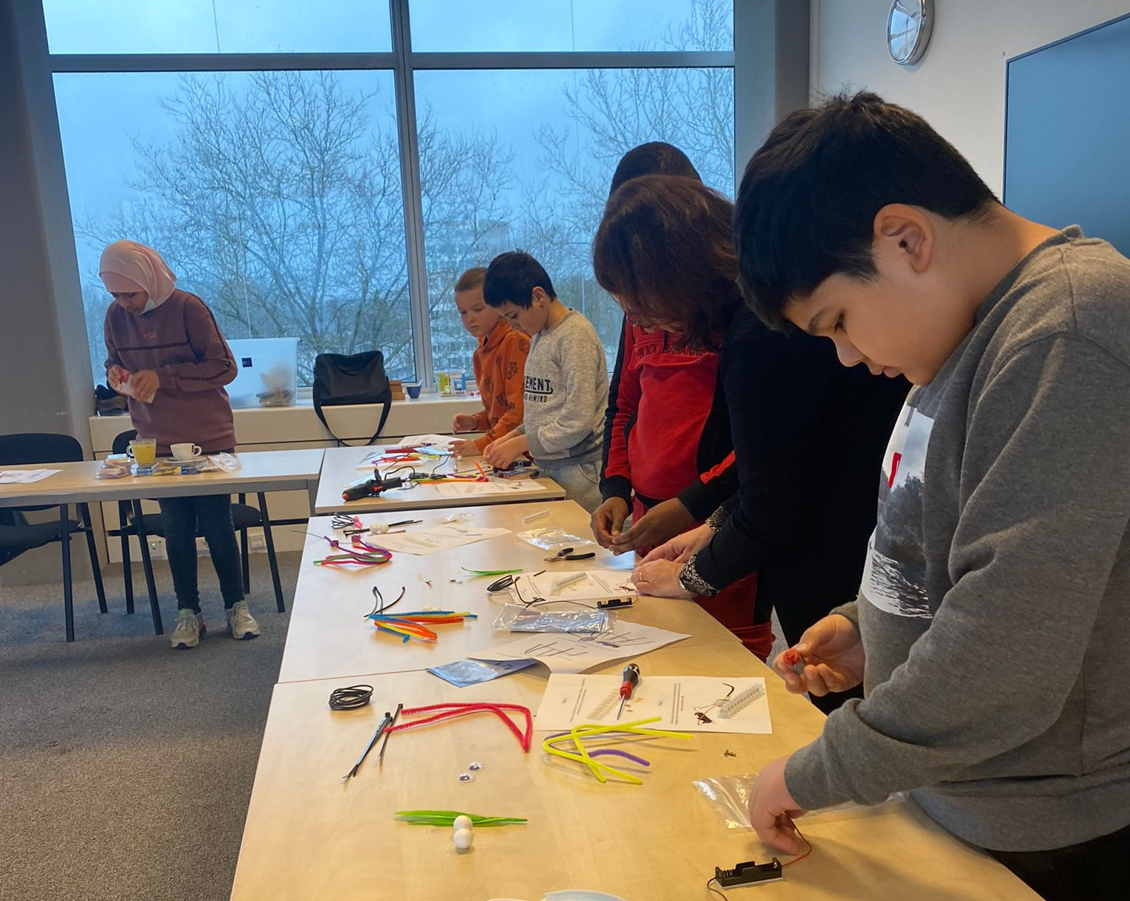 The second part of the lesson consisted of a practical assignment. The students were to build so-called 'vibrating robot animals' (in Dutch: bibberbeestjes). Using tools as screw drivers, cutting pliers and glue guns, this turned out to be not an easy, but also a very fun task. Laura: "The students proudly showed the animals to their parents right away, so they really enjoyed the lesson". To which Marco adds: "Mission accomplished!" He was also happy to see that half of the students were girls. "It's very important for girls to consider a choice for technology because there are simply too few women working in this industry".
Access to education
Providing access to education is one of CITC's core activities. By enthusing children at an early age for technology in general and perhaps a technical education and profession more specifically, we want to contribute to the future of the semiconductor industry in Europe.
Please feel free to contact us if your school is also interested in a CITC guest lesson.