Chip Integration Technology Center (CITC) is a non-profit innovation center that specializes in heterogeneous integration and advanced chip packaging.
We offer:
CITC is a triplehelix collaboration. Governments, businesses and knowledge institutes work together in developing a new generation of chip packages.
Vision
Within the world of semiconductors and photonics, integration and packaging technology is growing in importance. The cost and performance of advanced devices are increasingly dominated by integration and chip packaging challenges. Innovative industrial solutions will be key for the development of new advanced devices in solving several societal challenges.
Mission
CITC brings leading industrial innovations in integration and packaging technology to the market in a selected and growing number of application areas. We create an effective ecosystem with customers, suppliers and other stakeholders. We develop and lead relevant research programs, pursue knowledge creation and sharing and stimulate business initiatives.
Team members
CITC is located in Nijmegen in building M of the Novio Tech Campus and is a cooperation between universities/ research institutes and companies. Meet our young, talented and passionate team.
Vacancies
Together we can achieve the innovations of the future. CITC is working for tomorrow, offering you the chance to be a part of this future. Do you want to work in an innovative and inspiring environment? Check out current vacancies at CITC or send an open application.
Customer references


Waander van Heerde, Chief Scientifical Officer (CSO) of Enzyre: "CITC is a great partner working on the introduction of new chip packaging technologies offering us small-scale production in a research setting. Besides, we value the good infrastructure, short lines and flexibility. The fact that all relevant parties involved in chip production, front end and back end, are located on or nearby the Novio Tech Campus is a huge benefit for us. CITC is a valuable addition to this ecosystem."
Read article: 'How sharing the coffee machine led to New Business for CITC'


Roeland Brugman, CEO & Founder of AMSYSTEMS: "CITC's expertise in high complexity, extreme precision modules and cooperative, open mindset enabled things that seemed to be impossible. This way of working together demonstrated itself as very valuable."
Read article: 'CITC and AMSYSTEMS; combining expertise to accelerate 3D printing innovation'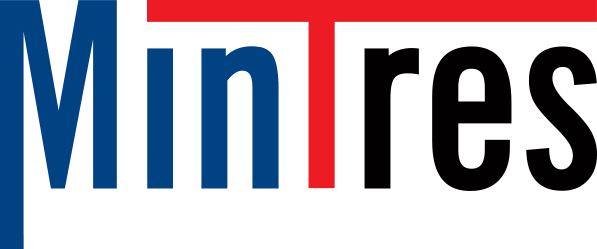 Xiao Tang, Co-founder & owner of Mintres: "CITC and Mintres work in the same field, have a common background and language but also have their own specialty. Technical processing of diamond is what makes Mintres unique. CITC works on chip integration technology. With CITC's experienced people, practical attitude and short lines we are able to get faster results in innovative chip packages. For sure more collaboration will follow."
Read article: 'Mintres and diamond: CITC's 'best' friend in Thermal-Management'